Alteration . 2021 - 2023
The first installation and a book are especially made for the Textile Biennial at the Museum of Rijswijk (NL) in 2021. About 130 cloth bags filled with dry food have been presented next to five piles of tablecloths.
A second version, Alteration #2 (2023) has been on show in Rotterdam and a third, Alteration #3 (2023) in Antwerp (BE).

The piece is inspired by life in my grandmothers village in Peloponnese(GR) where I spend the summers as a child. Handmade pouches from discarded textiles was the traditional way of preserving food in rural Greece before the advent of plastic bags in the 1970s.
In the publication with the same title I tell the story of my grandmother's village and how life there has changed over the past 50 years according to my memories and personal observations.
Alteration #1 . 2021 . mixed media . 400 x 800 x 30 cm
Museum Rijswijk (NL)
Alteration #3 . detail . 2023 . Edition Populaire . Antwerp (BE)
Alteration #3 . detail . 2023 . Edition Populaire . Antwerp (BE)
Alteration
ISBN 9789083208503
soft cover | 56 pages | 27 x 21 cm
text EN | NL | GR
€ 15,-
You can order this book by using the form below.

For 50 years I have been coming to a small mountain village in summer where my paternal grandmother was born. The village, formerly called Chalvátsou and now Kefalóvryso, is situated in the Peloponnese, 43 kilometres northwest of Kalamata in the province of Messinia. After the Civil War (1946-1949) many villagers moved to the big Greek cities, and to Germany, Australia, Canada and America, in search of work. According to the latest figures, the current population is 98, most of whom are over 60 years of age. In that small village, I spent my summers with my grandmother in the 1960s, and the impressions of that time have shaped my attitude to life and my work. I consider it a great privilege to have had a glimpse of the everyday life of small subsistence farmers, including all the advantages and disadvantages of such an existence. The more recent developments in the village, which I have observed as an adult since 1998, I find just as fascinating, and give me food for thought.
This publication, in which I tell the story of the village based on my memories and observations, is part of the work Alteration and a tribute to the place that has shaped me most.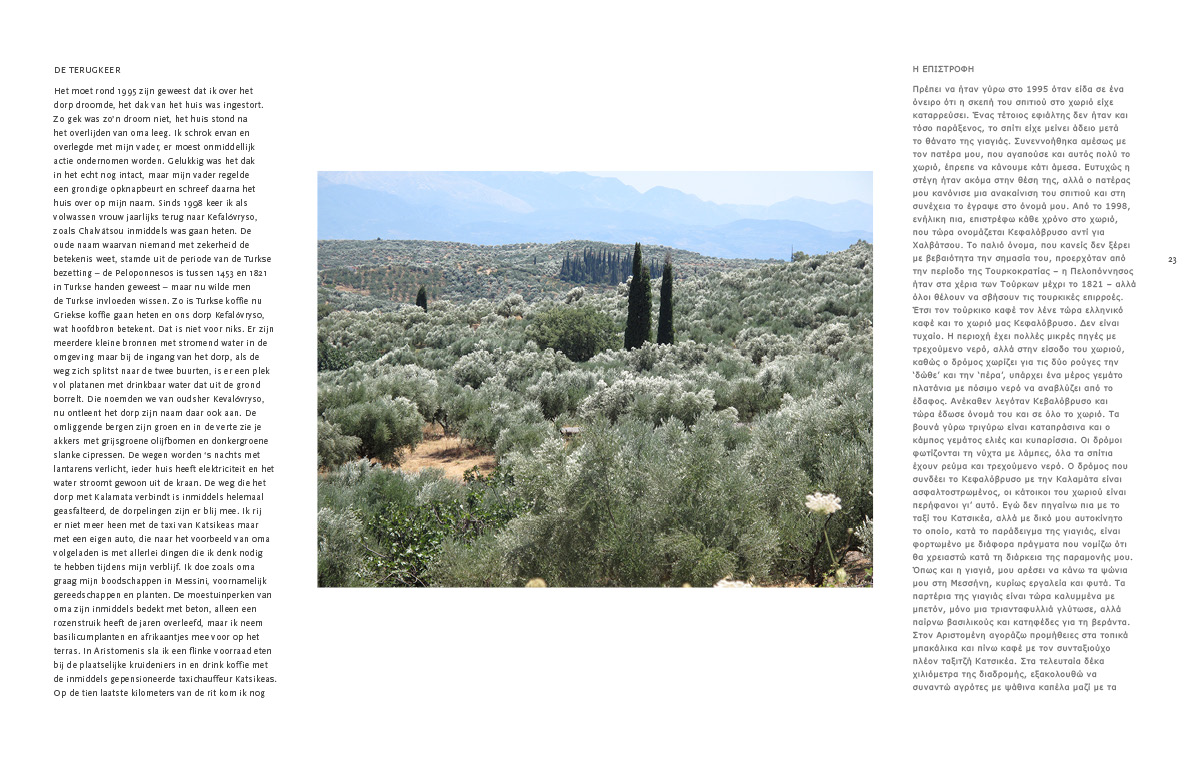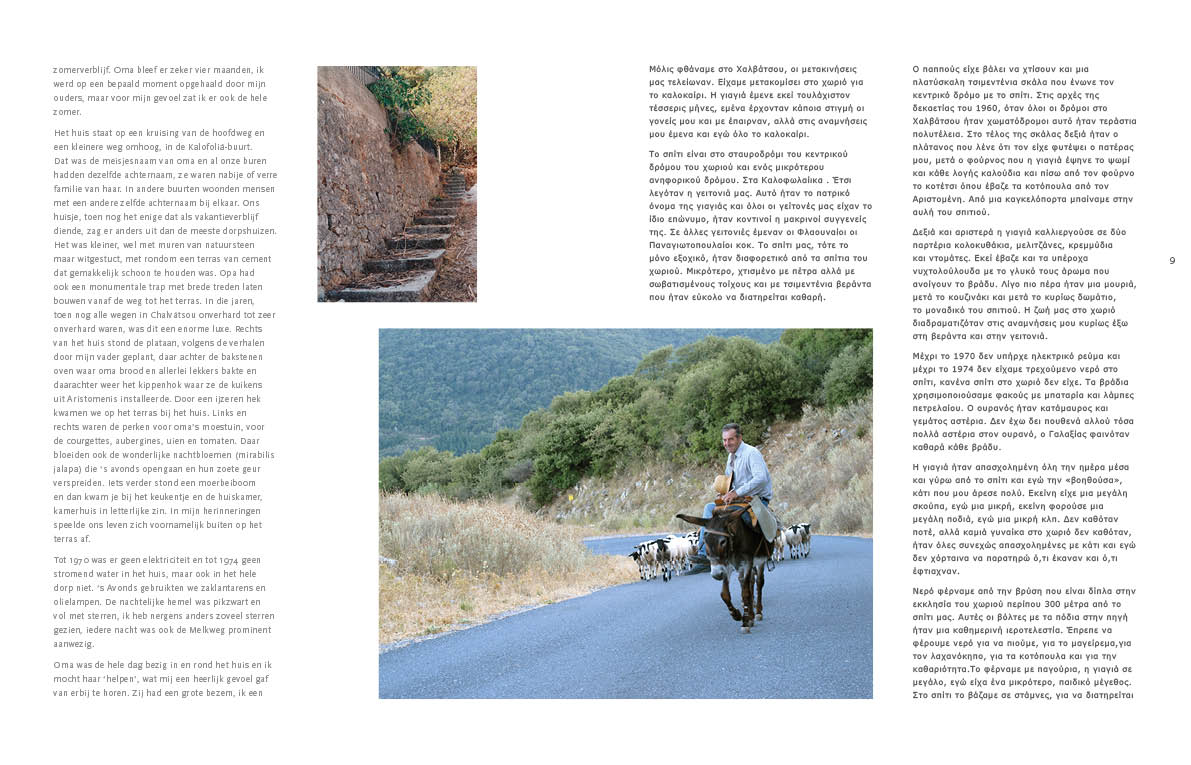 Alteration #1 . detail
photo©studiohanswilschut